Why must change to pulp package?
[Articles and campaigns that tell of the seriousness of plastic pollution]

Now in the worlds

Plastic, understand it before disposing of it

In 1997, there was a yacht race across Pacific Ocean Los Angeles to Hawaii. Captain Charles Moore, a participant in the race, found an island near Honolulu. When he got close, he was surprised. The reason for his surprise was the fact that the island was not made of earth or rock, but of garbage. The garbage island was very large and consisted of various household goods mixed together. The island was about the size of Texas at the time of its discovery, but in 2009 was nearly double in size at about 220,000 km2, about 7 times larger than the size of the Korean peninsula.
"A hero... Mr. Moore is the first person to have pursued serious scientific research by sampling the garbage patch." -The New York Times
How a Sea Captain's Chance Discovery Launched a Determined Quest to Save the Oceans
PLASTIC OCEAN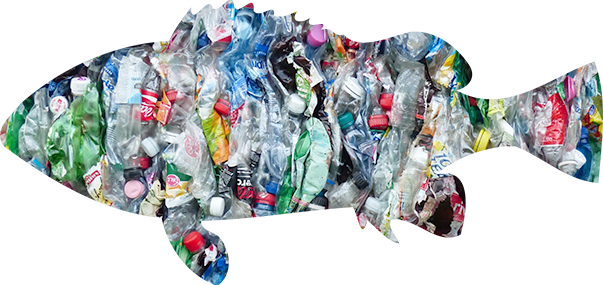 Synthetic resin material (plastic) packaging related laws
Law on the Promotion of Resource Conservation and Recycling
1. Article 9 (Restraint of Generation of Package Waste)
- Section 2 Criteria for the reduction of synthetic resin packaging materials yearly
2. Article 41 (Fine for Negligence)
- Those who do not follow the regulations on packaging material, methods, and synthesis outlined in Section 1 Article 9 Page 1
Regulations on Plastics Around the World
Country name
Contents
USA
Regulation on Biodegradable Plastics (ASTM D6400 )= more than 90% degradation compared to cellulose (CO2 reference) within 180 days in composting conditions (60 °C, 80% humidity)
Biomass Plastics Regulation (ASTM D6866) = Quantitative analysis of biochemical content by measurement of carbon isotope C14
Implementation of a labeling system of products that are completely or a majority reneweable plants, animals, marine, or forestry materials
Germany
Imposed a levy of 1.3 Euros/kg recycling tax on non-biodegradable products starting in 2005
France
Prohibition of non-biodegradable plastic bags
Italy
Ban on plastic shopping bags from 2012 and only recognize biodegradable plastics
Brazil
Lobbying for a ban on the production, import, and sale of bisphenol A-containing products
Data: foreign and industry